The Ham Festival is October 13 – 14, 2017 with the Carnival ALL DAY at West Cadiz Park with Special Vendors on Sunday, October 15th!
Festival History
There are no upcoming events to display at this time.

Share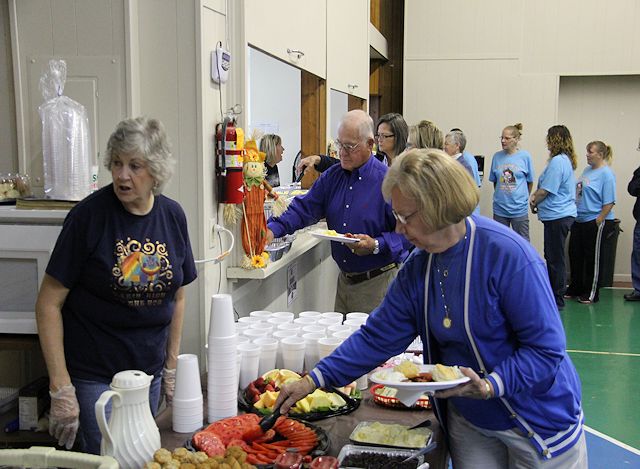 LIVE COVERAGE – 9:00 a.m. to 5:00 p.m. Friday, October 13 & Saturday, October 14, 2017
2017 Ham Festival Schedule of Events – Coming Soon!
2017 Ham Festival Entertainment Guide – Coming Soon!
Printed Version of the Entertainment Guide – Coming Soon!
List of Vendors for Ham Festival 2017 – Coming Soon!
Get the Cadiz Record Ham Festival Tab – Coming Soon!
The Ham Festival kicks off on Monday, October 13th with the Annual Trigg County Country Ham Festival Breakfast at the Cadiz Baptist Church Annex on Main Street. The doors open at 6:00am and the Program begins at 7:00am.
This is the 41st Year of the Ham Festival in Cadiz, KY!
Ham Festival 2017
You can buy T-Shirts and Hats during the Ham Festival! These can be purchased around the Justice Center!
Welcome to Cadiz
If you are visiting Cadiz, Welcome! We hope you enjoy your time here. There are a host of good reasons to visit Cadiz and Land Between the Lakes year round – Visit our Tourist Center for more information about our area.
Eat locally
The Ham Festival has so many great places to eat, offering something for everyone. From a takeaway panini to a locally-sourced a la carte dinner, a frothy cappuccino to a freshly squeezed lemonade….there's plenty of places to enjoy.
Support your Local Ham Festival
We need enthusiastic hams ready to work behind the scenes to make the Ham Festival happen. This is what the Cadiz Ham Festival does and we need your help to put together our 2016 show.
Contact Us
The BIGGEST and the BEST in Cadiz!! Have a Question & Need to Contact Us?