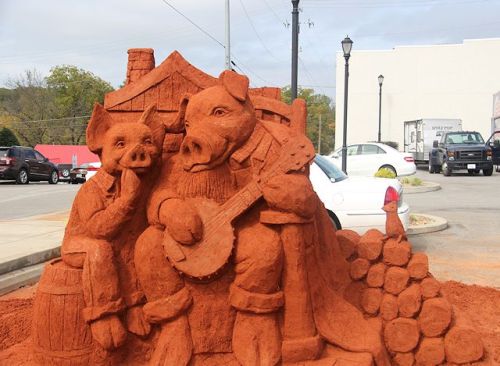 DAMON FARMER
SAND SCULPTOR from Versailles, KY has been sculpting sand since 1975.  He has been to our festival twice and are thrilled to have him back to celebrate 40 years with us!
Damon Farmer will be creating his design during the festival with completion on Saturday.  The design will be celebrating 40 years of the Trigg County Country Ham Festival.
The Photo Gallery of Mr. Farmer's Art will be on This Page as the Sculptor makes his latest creation for the 40th Ham Festival!
October 11, 2016 – The Sand Art of Damon Farmer begins in downtown Cadiz.